22 Nov 2011 Comments Off on 11-21-2011 The week before Thanksgiving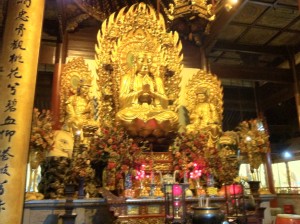 November21, 2011
Last week on Monday I substituted in the sixth grade at the same school where I taught before. It was kind of fun. I had wondered about the history and literature curricula. I looked through a history book and saw solid ancient world history. In English class, they were studying some of the same mythology that Classical School studies in second and third grade. These myths are about the right level of solid literature for students who started learning English in kindergarten when they were five years old.
It is flu season, so there was another teacher sick the same day. As I was writing my notes to the English teacher, another teacher came running in and asked me to substitute for a science class. They were studying volcanoes, a good earth science topic. I had taught about plate techtonics in the fourth grade class I taught the week before, so I had something pertinent to teach them while we waited for another student to get the video from the library. These students didn't remember studying plate techtonics in fourth grade. I wonder if the curriculum has changed in the last two years, or if they just didn't remember what they had been taught.
The school follows the IB program, which I am interested in because it has a good reputation. If I end up teaching here in Shanghai next year, I would like to see all the different topics that the schools here teach. I think many of them follow the IB program. I'm also interested in the Singapore and British schools, which also teach in English, and which are reputed to have strong academics.
The next day, I was sick myself. The school called me to substitute again, but since I couldn't really talk, I stayed in bed. I am almost over the cold I had. Dad had a cold, which he cured in three days with zinc. Alas, my cold did not relent to the zinc prescription. I have had the cold for a little over a week. It is almost over now. I just have a bit of a cough left.
Saturday Dad and I went to a pagoda called Longhua Pagoda. There was a seven story pagoda, plus a temple complex with a bunch of temples with cool statues incense burning. I have decided that I don't like the smell of incense, but Dad does. After we walked around in there we went to the neighboring park which is called the monument to the martyrs. It is dedicated to some revolutionary Maoists who were executed on the spot. The park is really beautiful even if you don't agree with the politics. At the end of the park there is a huge statue of a man half buried in the grass. His arm is reaching out of the sod. He has a lot of muscles, but I guess he is one of the dying martyrs. The landscaping is peaceful and lovely, with treed areas, and open areas marked by walls of tall shrubs.
After that we went to Ikea, a large home products store with inexpensive furniture and housewares. We bought some silverware, plates, glasses, bathmats, a laundry hamper, spice bottles, and baking pans, and a small toaster oven. It is nice to have all these little things that make life easier. I finally have a little oven where I can bake if I want to. I haven't used it yet. The business model of Ikea is interesting. Once you get in, you follow a serpentine path through the whole store. In the middle was a cafeteria. Theoretically, if you got lost and couldn't find your way out you at least would have food to eat. While we were there we found the cheap bedroom set our landlord used for our bedroom. We took the subway home carrying all our purchases and then I started cooking for dinner the next day because we invited a cool family with three boys and one girl. They have grown up almost their whole lives in China. They could be you if Dad had moved us here fifteen years ago.
Yesterday was Sunday, and I taught Relief Society on signs of the Second Coming of the Savior. I loved some of the scriptures I read, like this one from Doctrine and Covenants 88:96-97 "and the saints that are upon the earth, who are alive, shall be quickened and be caught up to meet him. And they who have slept in their graves shall come forth, for their graves shall be opened: and they also shall be caught up to meet him in the midst of the pillar of heaven."
And as I was reading, I also saw scriptures which made me think of you on your mission, verse 84, "Therefore, tarry ye, and labor diligently, that you may be perfected in your ministry to go forth among the Gentiles for the last time, as many as the mouth of the Lord shall name, to bind up the law and seal up the testimony, and to prepare the saints for the hour of judgment which is to come."
After church we had the delightful family for dinner. I was a bit worried about how to cook in my little kitchen with only two burners and a pressure cooker. I decided to make green bean casserole with a mashed potato top. The potatoes here are kind of different from the white potatoes we use to make mashed potatoes in the U.S. The potatoes are a bit gooey, like red potatoes. At first they tasted really weird to me, but after I put enough salt and butter in them they were okay.
This week is Thanksgiving. It won't be the same without all my children and grandchildren. We will have dinner Thursday with some friends, and a different dinner Saturday with some friends. We have so much to be grateful for. We are the most blessed parents in the world to have you and your brothers for our children. Now we have three lovely daughters by marriage, and three adorable grandchildren. It is a wonderful life.
20 Sep 2011 Comments Off on Fast and Testimony Meeting 9-5-11
by Kendra Lindsay in Church, Shanghai Tags: Church, Church in Shanghai
Yesterday we had a wonderful fast and testimony meeting. I'm so glad the government watcher up in the one-way window got to hear it, too! He/they are the only mainland Chinese citizens who get to come to our church meetings. There are guards at the door making sure no mainland Chinese citizens come in. The testimonies were so good I took notes. I'm sure listening blessed his life, too!
One young wife bore her testimony. Her husband teaches at the college here, and is also a cage fighter. Last week at a fight she prayed that he wouldn't get hurt. Unfortunately, in the first round he got a blow to the head that gave him a severe concussion and two skull fractures. When she saw him go down, she thought, "that isn't a very good answer to my prayers." Then she felt strongly that she should go to him. She went expecting to see him resting, but instead, she arrived just in time to ride in the ambulance with him to the hospital.
They were at a remote area south of Shanghai. He was taken to the local hospital, where they didn't give him pain medication or a bed. He was stable, though. She prayed, "Should we leave him here at this provincial hospital where he is stable, or should we risk taking him to a better hospital?" She heard, "Take him to a better hospital." At the second hospital they diagnosed the second skull fracture, gave him pain medication and a bed. She said that even though it was the most scary weekend of her life, she felt closer to the Lord than any other time. She knew he was watching over her and her husband.
A mother from Taiwan bore her testimony. Her daughter is old enough to go to seminary, but they live fairly far from Shanghai. They don't have enough money for a taxi ride every morning to get to seminary. The first day of seminary she and her daughter took a taxi ride on faith that the Lord would help them find a way. That night, her husband found that a bus line goes right from their town to the house where seminary is held. The bus used to start at 6:30 a.m., which would be too late. Just recently, the bus schedule was changed to start at 5:00. They feel so blessed that the Lord made a way possible for their daughter to attend seminary. The daughter certainly is blessed. Think of her preparation. She started by taxi on faith that there would be a way, and the Lord provided the way. The daughter has to be on the bus at 5:00. She needs to get up early enough to get to the bus stop by then. She is certainly making a sacrifice to attend seminary. Think of the blessing of meeting with other LDS students every morning and studying the scriptures. I'll bet you wish you could have been blessed to get up at 4:30 to attend seminary instead of sleeping in til 5:30! Just kidding.
A young single sister from India bore her testimony. She was Buddhist and joined the church because of the good example of her boyfriend. She was impressed by his righteousness. One time she was scared and he prayed for her. She felt his spirit. His influence led her to take the discussions. She stressed that she did not join the church just because of him. She developed her own testimony that she could not deny.
Since my last post, Jeff fixed my iphone problems better than the mac store did. I feel much more competent now. I can look at my app and tell what Chinese word I'm looking for. I can look at the map of Shanghai and see exactly where I am compared with where I need to be. I can look at the map of the subway system and see where the nearest metro station is. I can text the name of a place to a phone number, and they will text back the address. I can show a taxi driver the Chinese characters for the place I need to go in great big font. I feel much more sure of myself now. Jeff is a big blessing to me.
Yesterday after testimony meeting I substituted for the Sunbeam class. Four adorable little three-year-olds were there. It was fun! After church we went to Century Park, a big park near the church building. All the parks here are gorgeous.
We were invited to the home of a Chinese couple of professors Dad helped in Detroit. We went from the park straight to their home. We had been fasting until their home, so we gratefully ate the fruit they offered. After an hour and a half, we were about to thank them and go home, when they said it was time to go to the restaurant. It was just around the corner from their home. It was so lovely in Chinese style. We were in a semi-private room with beautiful wood carved screens between us and the next table. The food was so delicious. We enjoyed every dish. They had invited a friend who speaks good English. He is another professor at their school. He said every year they hire 5 Americans to come teach English. The fact that I have a teaching certificate would prove my qualifications even though the teaching certificate is not in teaching English. That would be something I would be interested in if we end up staying here longer than we thought.
This weekend we are going to Beijing. We booked a five-star hotel for just $100 per night by getting a hotel in the business district—a little bit away from the tourist sites, but close to a metro station. The hotel caters to business travel, which is nil for the holiday weekend (it's the Mid-Autumn festival). That is why we got it for a good price. We plan to see the forbidden city, the Summer Palace, the temple of heaven and maybe the Great Wall. We'll tell you about it!