19 Aug 2012 Comments Off on Water Towns
During the last month, my friend, Sonnie, and I had some fun while our husbands were working. We visited two water towns near Suzhou, China: Zhou Zhuang and Xi Tang. The water towns in China are towns that sprang up around China's extensive canal system. Each one claims to be the Venice of China. Each is picturesque in its own way, with quaint shops, beautiful old residences, museums, bridges, and boats. We took a boat ride in Zhou Zhuang. The boat drivers traditionally sing Suzhou folk songs. We asked our boat driver to sing to us and she sang a charming song about Zhou Zhuang. We didn't understand a word!
The day we went, it was blazing hot and humid. The sky was blue, though, so the pictures turned out better!
The Cormorants are birds that fish for their masters. The fisherman gets the fish they catch.
New Apartment
We moved into a new apartment in June. Jeff will work on the Bund (right near the river in the heart of Shanghai. I will start working in August. My job is about an hour away from Jeff's work, to the west, in a place with lots of foreigners called Hongqiao (hong-chow).
The good news is that both jobs are on the same subway line, line 10. Easy, right? We should just find an apartment halfway between the two jobs. The only problem is that we couldn't find any apartments with a bigger kitchen and a wider living room in the middle of our two work locations. All the apartments in our price range had a tiny kitchen, and a long narrow living room. I wanted a bigger kitchen with a real oven.
In the end, we found a good sized 3-bedroom, 2 + 1 bath apartment with a "big" kitchen, and a "wide" living room (by Shanghai standards). The kitchen even has a pantry off the kitchen, with a separate little bathroom. It is designed to be the maid's quarters if we wanted a live-in maid—which we don't. We asked the landlord to install an oven for us in the place that used to be wasted by a "dish sterilizer" that nobody uses. It is not a dishwasher, but uses a UV light to supposedly sterilize the dishes after they are washed. Everybody just uses them for storage.
We also asked for the apartment to be painted, which turned out to be a very strange request. Nobody paints apartments, I guess. The landlord at first didn't understand, and just put a few strokes of paint on one patch of one wall in the living room. The paint didn't match the old paint and didn't even cover all the little marks on the wall. We asked for paint on the entire apartment, and the landlord finally complied. The walls look great now.
In our old apartment the walls were small and our few large paintings took over the whole wall. In the new place, the paintings are sort of dwarfed by the large walls. It took me about a month to figure out where to put the paintings, but now they are hung, thanks to the building's handyman. He is such a pro that he came in and put all the nails in very fast and in just the right places. You can't put nails in yourself, because the walls are concrete. He had to put in an anchor and screw for each picture to hang on.
The new apartment is in the same complex as our old apartment, very close to the downtown and Jeff's job, but a 50 minute commute from my new job. It was my choice, though. I really like the new apartment. The location is far from my job, but close to everything else—3 subway lines, banks, groceries, downtown, restaurants, tourist sites, church, etc. Our view of the skyline takes your breath away. I can look out the office window and see the Bund Center building where Jeff works, complete with its lighted lotus crown on top. The Oriental Pearl building, the Jin Mao tower and the World Financial Center skyskrapers, plus the Citi building with its LED screen face are right outside my window.
12 Dec 2011 Comments Off on The Fabric Market
12-12-2011
Jeff and I went to the fabric market on the South Bund to buy a long black winter coat to go over his suit, and a pair of dress pants to fit his now thinner physique. I went to the fabric market, a cool place where you pick the tailor, the clothes, the fabric, and haggle the price. Then they make it for you. The tailor is there in the shop when customers come. He doesn't do the talking because he doesn't speak much English. There is always a woman who can talk to the foreigners in English. He must do all the sewing in the evenings because his sewing machine isn't there.
The fabric market is a three story building chockablock with booths inside and outside where samples of clothes are there for you to try on. Fabric is there, too, in all colors and types. If you want to try on the item, no problem. They will drape a cloth across a corner of the store for you to have some privacy. If you don't see the fabric you want, no problem, the friend's booth next door probably has it and the saleswoman just goes there to show you fabric. Jeff and I went and looked for the type of coat he wanted. We found one almost perfect in a booth outside the building, but a booth inside the building had the perfect coat. Jeff tried it on. It was a bit tight. They measured him and we picked a black cashmere wool. They said 1200 rmb was the original price, but they would discount it to 880 (about $147 U.S.) I haggled them down to 550 rmb (about $92). It would be ready in a week.
A week and a day later I went to pick up the coat and ask for some pants to be made. I had a pair of Jeff's pants with me. There were a European man and his twenty-something son already in the shop picking up their clothes. The dad tried on a shirt over his undershirt, then took it off. I didn't recognize the accent as they spoke English to the saleswoman. She had a moment for me and I gave her my receipt. Could I do some shopping? The coat is ready, but the tailor left it at home. He could be back with it in 30 minutes. I talked with her for a few minutes to order the pants. When I turned around, the Euorodad had his pants off! I looked away. I'm sure he had underwear under the shirt tails, but they weren't boxers, something much smaller. I didn't look closer to ascertain! I guess he didn't want to wait for them to draw a cloth for him to change behind!
I wandered around for 40 minutes or so and saw no other risqué scenes. I looked around at the shops and the fabric. Finally the tailor returned with the coat. It was beautiful. That was a week ago, and just in time for the bone chilling 35 degree weather we had that night. I go back tomorrow for the pants.
27 Nov 2011 2 Comments
November 28, 2011
The Cricket Market
Want a pet but don't have room for a dalmatian? Consider a cricket! They don't take up much room, but they are noisy. Want something more colorful? How about a parakeet?
Last week Jeff and I met for his lunch break at the cricket market. Yes, you read that right. There is a whole cricket market in Shanghai. I brought some cheese sandwiches so we wouldn't have to waste any time eating. It's about a 15 minute walk from Jeff's work. The market is only a few blocks north of us on Xizang Road. We live on Xizang Road, which means Tibet Road. There is enough interest in buying cricket pets that there is a whole market. You enter through an opening at the street, and go back to some little streets filled on both sides with little shops where you can buy crickets, cricket water dishes, cricket cages, parakeets, bird cages, rabbits, fish, turtles, and more crickets.
27 Nov 2011 Comments Off on Apple Cake Recipe
German Apple Cake
2 eggs
1 c. oil
2 c. sugar
1 tsp. cinnamon
1 c chopped nuts
3 c chopped peeled apples
1 tsp. salt
1 c. coconut
2 c. flour
1 tsp. baking soda
1 tsp. vanilla
1. Beat eggs and oil until well blended. Add vanilla.
2. Add dry ingredients, mix
3. Add nuts, apples, and coconut.
4. Bake in a greased 9 x 13 pan at 350 degrees for 45 min.
27 Nov 2011 Comments Off on Grandma's Carrot Pudding
Grandma's Carrot Pudding
1 c. ground raw potatoes or sweet potatoes
1 c. ground raw carrots
1 c. sugar
1 c. flour
1 c. raisins
1 t. soda
1 t. baking powder
1 t. lemon extract
½ t. cinnamon
¼ t. cloves (I omit)
¼ t. nutmeg (I double)
3 T. melted butter
½ t. salt
Steam in bottles and cans for about 3 hours. (In my pressure cooker, it took 2 cycles of 40 minutes each on the cake setting which doesn't use pressure) Serve with cream sauce or lemon sauce. For cream sauce add lemon extract and powdered sugar to cream. Gail makes a sauce with sugar, cornstarch, lemon extract, and milk, instead of cream.
27 Nov 2011 2 Comments
by admin in Holidays, Shanghai
November 27, 2011
Sweet Potatoes for Thanksgiving

We had Thanksgiving here, but no vacation days. We did have
a Thanksgiving dinner on Thanksgiving with some friends of ours, R. and J.  He is an important person in the Consulate
here in Shanghai. We and some others gathered around their large round
table in their beautiful apartment on the 33rd floor. The view was
spectacular. I should explain that the best shape for a table in China is
round. The food is usually served family style, with the dishes placed on a
lazy susan that rotates so everyone can get all the dishes. The lazy susan didn't
work in this case because the American size platters were too big to allow all
the dishes to be on the outside edge.

The Chinese cook made the turkey taste better than most
turkeys in America. He also positioned the meat perfectly on the platters. He
even cut each piece of skin to look beautiful on each piece of meat. This is
hard, because the skin slides off the slices when you cut them. He hand cut a
long thin piece of skin separately and placed it at the edge of the slice. The
meat was more tender because he only cooked the turkey for two hours, and he
turned it over during cooking. I'm not sure if the stuffing was inside the
turkey. Probably not. I think we tend to overcook turkeys in America, which
makes them dryer.

On Saturday, Dad and I went to another Thanksgiving with the
empty nesters in our branch. I actually got that started with an email to all
of us without children at home. Our branch president and his wife offered to
have it at their house instead of a restaurant. They ordered two turkeys with
the fixins, and everybody chipped in to pay for it. We each brought side dishes
or desserts and had a lovely dinner. Around here, turkeys are not easy to get.
Duck is the more common bird. Duck is dark meat, so it is moister. In order to
get turkey, some people have gone to extraordinary lengths. Our branch
president's wife piled all five children and a dog kennel in her van many years
ago and drove an hour and a half outside Shanghai to buy a live turkey for
their dinner. It took forever to find the farm, get a permission form to buy
the turkey, and then bring it home. By the time they got home, the children had
named the turkey and decided who got to sleep with it first. They cried when
they took it to the butcher, and didn't want to eat their Thanksgiving turkey!
She says "be grateful for that packaged turkey at the grocery store!"

The potatoes here are exactly as Mark described them in Peru.
The regular potatoes are yellow, and a slightly different consistency than
ours. I'd like to try smashed potatoes. They might work better, like red
potatoes back in the U.S. We also have sweet potatoes, which aren't as orange
as the ones in the states. And we have the dark purplish yams, also.
Interesting! There is an ex Navy British author named Gavin Menzies who claims
that in 1421 a huge Chinese expedition circumnavigated the globe. He says one
of the ships wrecked off Peru, and there are many Chinese artifacts and place
names there. Who knows—if it is true, maybe they took their potatoes with them
to Peru! Dad says the jury is still out on the Menzies idea, but it is still
interesting. Menzies now claims the Lost City of Atlantis is real. Might be too farfetched.

Speaking of sweet potatoes, when we lived in Atlanta I tasted
a sweet potato casserole that I loved. It was halfway between a casserole and a
carrot cake.  I don't know if you
remember, but for many years I would experiment every Thanksgiving to try to
replicate that sweet potato casserole. It had shredded sweet potatoes, and
flour, but not eggs, I thought. I tried, but I was never successful. The sweet
potatoes would be hard, or dry, or tasteless every time–until this week. I
have Great Grandma Randall's recipe for carrot pudding, which is steamed
instead of baked or boiled. It uses shredded potatoes and carrots, flour,
spices, but no eggs. I brought the recipe with me because it is one of the only
desserts I could make without an oven. I had a brainstorm. What if I replaced
the white potatoes with sweet potatoes? Then it would be a sweet potato dish I
could take to Thanksgiving. It's kind of hard for me to cook very well in my
little kitchen without many pots and the foods we are used to, so I was excited
at the thought of being able to make something good. I made the sweet potato
casserole using grandma's old recipe, and it was wonderful! I think I finally
found the recipe I searched for all these years—and it was already in my recipe
box. I guess many things in life are like that elusive recipe. We search for
them for years, only to find that we had the secret all along, stuck away on a
shelf.

22 Nov 2011 Comments Off on 11-21-2011 The week before Thanksgiving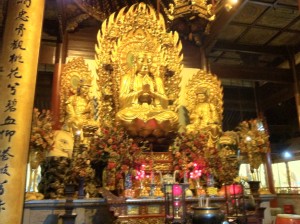 November21, 2011
Last week on Monday I substituted in the sixth grade at the same school where I taught before. It was kind of fun. I had wondered about the history and literature curricula. I looked through a history book and saw solid ancient world history. In English class, they were studying some of the same mythology that Classical School studies in second and third grade. These myths are about the right level of solid literature for students who started learning English in kindergarten when they were five years old.
It is flu season, so there was another teacher sick the same day. As I was writing my notes to the English teacher, another teacher came running in and asked me to substitute for a science class. They were studying volcanoes, a good earth science topic. I had taught about plate techtonics in the fourth grade class I taught the week before, so I had something pertinent to teach them while we waited for another student to get the video from the library. These students didn't remember studying plate techtonics in fourth grade. I wonder if the curriculum has changed in the last two years, or if they just didn't remember what they had been taught.
The school follows the IB program, which I am interested in because it has a good reputation. If I end up teaching here in Shanghai next year, I would like to see all the different topics that the schools here teach. I think many of them follow the IB program. I'm also interested in the Singapore and British schools, which also teach in English, and which are reputed to have strong academics.
The next day, I was sick myself. The school called me to substitute again, but since I couldn't really talk, I stayed in bed. I am almost over the cold I had. Dad had a cold, which he cured in three days with zinc. Alas, my cold did not relent to the zinc prescription. I have had the cold for a little over a week. It is almost over now. I just have a bit of a cough left.
Saturday Dad and I went to a pagoda called Longhua Pagoda. There was a seven story pagoda, plus a temple complex with a bunch of temples with cool statues incense burning. I have decided that I don't like the smell of incense, but Dad does. After we walked around in there we went to the neighboring park which is called the monument to the martyrs. It is dedicated to some revolutionary Maoists who were executed on the spot. The park is really beautiful even if you don't agree with the politics. At the end of the park there is a huge statue of a man half buried in the grass. His arm is reaching out of the sod. He has a lot of muscles, but I guess he is one of the dying martyrs. The landscaping is peaceful and lovely, with treed areas, and open areas marked by walls of tall shrubs.
After that we went to Ikea, a large home products store with inexpensive furniture and housewares. We bought some silverware, plates, glasses, bathmats, a laundry hamper, spice bottles, and baking pans, and a small toaster oven. It is nice to have all these little things that make life easier. I finally have a little oven where I can bake if I want to. I haven't used it yet. The business model of Ikea is interesting. Once you get in, you follow a serpentine path through the whole store. In the middle was a cafeteria. Theoretically, if you got lost and couldn't find your way out you at least would have food to eat. While we were there we found the cheap bedroom set our landlord used for our bedroom. We took the subway home carrying all our purchases and then I started cooking for dinner the next day because we invited a cool family with three boys and one girl. They have grown up almost their whole lives in China. They could be you if Dad had moved us here fifteen years ago.
Yesterday was Sunday, and I taught Relief Society on signs of the Second Coming of the Savior. I loved some of the scriptures I read, like this one from Doctrine and Covenants 88:96-97 "and the saints that are upon the earth, who are alive, shall be quickened and be caught up to meet him. And they who have slept in their graves shall come forth, for their graves shall be opened: and they also shall be caught up to meet him in the midst of the pillar of heaven."
And as I was reading, I also saw scriptures which made me think of you on your mission, verse 84, "Therefore, tarry ye, and labor diligently, that you may be perfected in your ministry to go forth among the Gentiles for the last time, as many as the mouth of the Lord shall name, to bind up the law and seal up the testimony, and to prepare the saints for the hour of judgment which is to come."
After church we had the delightful family for dinner. I was a bit worried about how to cook in my little kitchen with only two burners and a pressure cooker. I decided to make green bean casserole with a mashed potato top. The potatoes here are kind of different from the white potatoes we use to make mashed potatoes in the U.S. The potatoes are a bit gooey, like red potatoes. At first they tasted really weird to me, but after I put enough salt and butter in them they were okay.
This week is Thanksgiving. It won't be the same without all my children and grandchildren. We will have dinner Thursday with some friends, and a different dinner Saturday with some friends. We have so much to be grateful for. We are the most blessed parents in the world to have you and your brothers for our children. Now we have three lovely daughters by marriage, and three adorable grandchildren. It is a wonderful life.
13 Nov 2011 Comments Off on Substituting Again
This last week was kind of busy. I substituted in fourth grade for Monday and Tuesday, which then was stretched through Thursday because the teacher I was in for was still sick. I think I am bad luck, because the last time I substituted for the kindergarten class, the Chinese co-teacher was ill, but just toughed it out and came to help me. This time, the Chinese teacher was also ill. She came the first day to help me, but then had to stay home, and I was on my own for the next two days. Wah, wah. Nobody at Classical School where I taught before has a coteacher, so what's the big deal, right?
It is interesting working in a bilingual school. The students are so smart to know two languages. I am impressed by them. At the same time, I don't see the rich literature in the curriculum that I would like. Maybe the students are doing well just to learn the English language and they leave literature for later years. I might find out tomorrow. I am supposed to substitute for a sixth grade teacher. She teaches two English classes and one maths class. That's no typo. They call it "maths" here. I think it is the British influence. I also haven't seen any history. It would be hard to make a history curriculum in an international school. Whose history would you teach? Still, I'm interested to see what history they teach.
It is possible that I won't be teaching, though. I woke up with a bad cold on Saturday. We had a full day planned, so I just went on the planned outings, but then I was much worse this morning and canceled out of teaching Primary and having guests for dinner. I don't know yet if I'll be teaching tomorrow. I could probably just tough it out. I just don't want to sneeze on the students!
Yesterday, Saturday, Jeff and I went shopping for food for the guests we ended up not having. I was going to make microwave lasagna. Then we went out to a western suburb of Shanghai to meet with two nice professors who are married to each other. She is a professor of nuclear science, and he is a professor of electrical science. They are pretty impressive. We went out to see them once before and they took us to a lovely restaurant near their apartment. Jeff called them Friday to tell them we were planning to be in their area, and would they like to get together. He told them it would be nice to have lunch together, and reminded them that it was our turn to pay. They made arrangements to go to the same restaurant we liked the last time. It was a lovely dinner. We spoke mostly Chinese, with a little English thrown in. Good practice. I suspected that they would try to pay the bill because they had made the arrangements for the dinner. At the end of dinner I said that I wanted to get a card for the restaurant so we could come back. While at the counter, I said I wanted to pay. While I was trying to pay, Madame host came over and pushed me away. I protested that it was our turn to pay, but it made no effect on her. She pushed me back to the table, but I held her hand so she couldn't pay either. It must have looked rather comical to see two grown women in a shoving match for who gets to pay the bill. I lost. It stands to reason that she would be trickier than I am. She has a Ph.D. and I only have a master's :).
After lunch they drove us out about 45 minutes away from their house to a hill on which there is the oldest astronomical observatory in China. It is no longer functioning, because they built a new one on the same hill. Next to the observatory is a Catholic cathedral which is in such good repair that I thought it was newly built. While we were there we saw some Koreans in a prayer service outside, and Chinese in a prayer service inside. The hill was lovely, with a nice view. The area has an amusement park with at least two decent looking roller coasters. The area also boats a golf course, a botanical garden, and a sculpture garden. Also, from the hill we could see a subdivision of mansions. The head of Jeff's company lives in a mansion in that neighborhood. Supposedly, the most expensive villa in Shanghai is on the hill, although we didn't see it. It was a lovely November day, and I realized that our temperatures in the 60's were like temperatures our friends in Wisconsin had in September. I like that our warm fall weather.
After the hill, they dropped us off at the nearby subway line. There is a metro stop very close. That is good news because we can go back and see the other attractions without riding in Jiang Xiaomin's car. Strangely, the metro is often faster than a car. We were able to get to our evening appointment in plenty of time. We had planned to have dinner with a friend who is Jeff's Chinese teacher. We get together periodically with Frank and his wife, Ruby. Frank spent time living in the U.S., so he has perfect English, but he speaks in clear slow Mandarin so we can practice our Chinese. Our first choice of a restaurant, Coconut Paradise (Thai) was full, so we went to a vegetarian place instead. The food was pretty good, but not my favorite. I prefer vegetarian cuisine when it can include cheese, which Chinese restaurants don't have. Dad was ecstatic about it. He has been looking for a vegetarian restaurant for some time, but every time we try to go to one, it is gone. Vegetarian restaurants don't have a big clientele here where the Chinese really enjoy MEAT! We had a lovely visit, but my cold was getting progressively worse and I was going through lots of tissues. I didn't touch any of the serving spoons and asked Jeff to put food on my plate in an effort not to contaminate someone.
The pollution here is visibly worse this week. Today I saw white when I looked out the window. The beautiful Oriental Pearl tower and the World Financial Center tower I love to see out my dining room window were obscured by a white haze, as if we had ascended into a cloud. I remember my Mom and Dad talking about the pollution that was in Nepal from people burning things to keep warm, or to cook. Stephen experienced the same thing in Buenos Aires. I wonder if that is the source of the worsening air quality now that it is getting cooler at night. Hmmm.
Life is good for us here, though. We don't notice any lung problems from the pollution, and our health has been very good in general. My cold is the first health problem we have had. We can't complain.
04 Nov 2011 Comments Off on Mailing a package to Peru 10-24-11
I mailed a birthday present to my son Mark, who is on a mission to Peru. The China Post man said it should take about 15 days. It has been seven days now. I hope he gets it in a week. I hope he gets it period. I hope it doesn't get lost or stolen. Not that the contents are valuable. . .
The way I mailed it was kind of interesting. I went to China Post with the package. I had printed his Peruvian address in Spanish, but I put the Chinese character for Peru at the bottom, and I looked up the way to say "Peru" in Chinese (Bilu). I went in and gave it to the clerk and told him "geng kwai" which means "more fast." I also said "Bilu." He nodded and proceeded to weigh the package. In the meantime, the police officer looked at the writing and gestured to another lady as if to say, "Who could read THAT? It's not even in Chinese!" I tried to tell him in Chinese that I wrote the Chinese character for Peru, and when it gets there they could read it. The clerk finished weighing it. He told me it would cost 800 yuan, which is about $130. Then I said in Chinese, "That's too expensive. Less fast." Now the police officer started to pantomime swimming. I laughed and pantomimed paddling a boat. The officer laughed back and came over to stand by me as if to say, "we can be friends." The clerk finished calculating a reduced price, and came up with 130 yuan (about $22). Then he gave me a customs form to fill out. This is a problem, because I can't read or write characters. Fortunately, he knew how to say address. I proceeded to copy painstakingly the characters for my address, which I have on my business cards. (Everyone in China has name cards. One side is Chinese, one side English). It took me a long time to copy them, but finally I finished. Then I paid my cable bill right there at the post office. Utilities here can be paid to the post office or any little convenience store. That was my first experience with mailing something. Before I go again, I think I'll practice writing the characters for my address.